Posted in Living by Pattie O'Loughlin
When it comes to organizing a bookshelf, there are a multitude of directions you can go. For example, a simple Pinterest search will turn up endless results of bookshelves stylishly organized by color, but what if that entails separating books from within a series? For some of us, that's like separating our children. Ultimately, how you organize your bookshelf is a personal choice based on your own aesthetic, but if you're looking for inspiration, here are some tips to help give your reading space photo-worthy style.
Sorting by color:
One color per shelf (a blue shelf, a green shelf, and so on). If you're having trouble filling a shelf, wrap some of the books in craft paper.
A gradual "rainbow" flowing from one color to the next or from the most saturated colors to pastels.
A pattern that creates a flag or other simple image when the whole bookcase is filled. This is time-consuming, but impressive.
Sorting by size:
Large, heavy books should be shelved on sturdy shelves, below head height.
Start by placing the tallest and largest books on the lowest shelf, placing smaller and smaller books as you move upward. This creates a tidy, organized appearance. On some bookcases, this is a necessity to adapt to the height of each shelf.
Large decorative objects and oversized books look best if they are spaced out between different spots in the bookcase, leaving plenty of space between them to create separate focal points. They also make excellent bookends and will help to keep books in place. A zig-zag pattern works well.
Design effects to consider:
Create a dark backdrop. The bookcase will look more striking if the backdrop is darker than the surrounding walls and shelves. Consider painting the back of the bookshelves to create this vivid effect. This can be anything from basic black to pale beige. For open-backed bookshelves, hang a cloth between them and the wall.
Stack books on top of each other on some shelves, and vertically next to each other on others. Shelving books in different orientations by varying the position of the books is eye-catching and chic.
Try a pyramid of books, topped with a small trinket.
Leave plenty of empty space. Gaps often look better than a shelf clogged with paperbacks and origami. This is especially important for open-backed bookcases placed in the middle of a room, which need a large amount of space to let light through.
Posted on March 21, 2018 at 6:44 pm
Stacey Cross
Posted in

For the Home, Housing Market Trends, Local Market Updates, Uncategorized
Tagged

Bellevue, bookshelves, eastside, home, homeownership, organizing, puget sound, seattle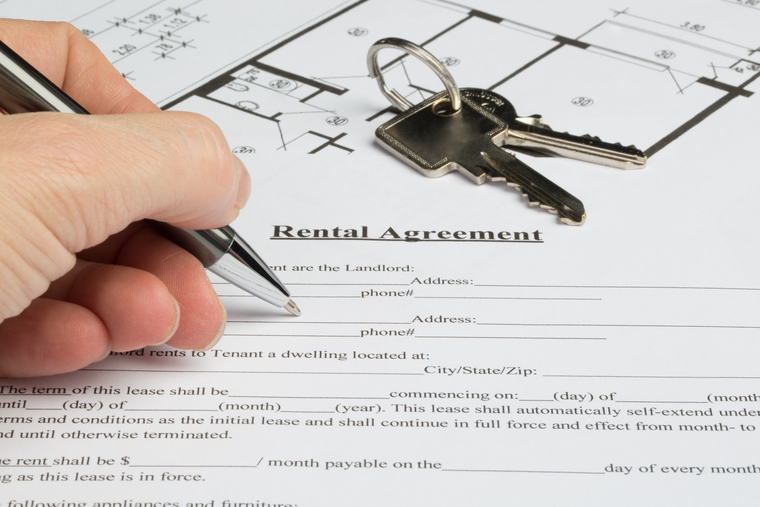 One area of the real estate market that is thriving right now is rental property.
All indications suggest that the rental market will continue to improve because of low vacancy rates and rising rents. In fact, the demand for rentals is predicted to far exceed supply through 2016, with 4.5 million new renters expected to enter the market in the next five years.
What to consider before buying a rental
Being a landlord has its challenges. The recession took a toll on rental prices for a few years and any future economic downturns could do the same. Once the job market returns to normal, there's a strong possibility that more people will choose to move from rentals into homes of their own. And the demand for rental properties could become oversaturated at some point, resulting in an investment bubble of its own.
What's more, while the income from a rental property can be significant, it can take at least five years before you're making much more than what you need just to cover the mortgage and expenses. In other words, the return on your investment doesn't happen overnight.
However, in the long run, if you select the right property, it could turn out to be one of your best investment decisions ever—especially since rental real estate provides more tax benefits than almost any other investment.
Tax deductions for the taking
One of the greatest things about owning rental properties is the fact that you're able to deduct so many of the associated expenses, including a sizeable portion of your monthly mortgage payment.
The commissions and fees paid to obtain your mortgage are not deductable, but the mortgage interest you pay each month is, including any money you pay into an escrow account to cover taxes and insurance. Whatever your mortgage company reports as interest on your 1098 form at the end of each year can likely be deducted.
For example, you may be eligible to deduct credit card interest for goods and services used in a rental activity, repairs made to the building, travel related to your rental (local or long distance), expenses related to home office or workshop devoted to your rental, the wages of anyone you hire to work on the building, damages to your rental property, associated insurance premiums, and fees you pay for legal and professional services. However, as is the case with any transaction of this type, be sure to consult your attorney or accountant for detailed tax information.
What to look for
As with any real estate investment, the location of the property and its overall condition are both key. But with rental properties, there are some other, unique factors you'll also want to consider.
Utilities
Look for a building with separate utilities (water, electric, and gas, etc.) for each rental unit. This will make it far easier to legally charge for the fair use of what can be a very costly monthly expense.
Competition
If your property is one of the few rentals in the neighborhood, there will be less competition for interested renters.
Transportation
Rentals that are near popular public transportation options and/or major freeways (without being so close that noise is an issue) are usually easier to rent—and demand more money.
Landscaping
Properties with small yards and fewer plantings are far easier and less expensive to manage.
Off-street parking
Not only is off-street parking a desirable feature (people with nice cars usually don't like to park on the street), it's also a requirement for rental properties in some communities.
How to start your search
Unlike homes, rental properties do not typically have a visible 'for-sale' sign standing out front (as landlords don't want to irritate, bring attention to their current renters, or turn off any prospective renters). Therefore, if you are interested in a rental property, your best option is to schedule an appointment with your real estate agent/broker to discuss your investment goals and identify what opportunities currently exist in the market place.